RELIABLE PLUMBING EXPERTS
Famel Plumbing in Burlington, Ontario offers custom plumbing installations to suit your every need. From troubleshooting to maintenance work, we offer services for your kitchen, bathroom, laundry room, basement and more. Our driving philosophy and core belief is that our customers deserve prompt service and reliable workmanship at all times. We can help with jobs big and small!
We are a local, hardworking group of plumbers. Our owner has been a resident of Burlington for nearly 40 years. He has coached baseball with the BASA organization for 14 years, and hockey with the Burlington Barracudas for 6 years. We call Burlington our home and work hard to help other area residents with their plumbing needs.
KITEC REMOVAL SPECIALISTS
Our Plumbers in Oakville and Burlington rely on word-of-mouth recommendations from satisfied customers. We are proud of the work we do and offer a satisfaction guarantee on all our plumbing work. In addition, we supply a one-year warranty on our installations.
FIND OUT WHY EVERYONE IS TALKING ABOUT FAMEL PLUMBING!
Famel Plumbing in Burlington offers custom plumbing installations to suit your every need. We offer maintenance, installations, repairs and more for every section of your home. From leaky faucets to Kitec pipe removal, our team of professional plumbers can help. We believe in providing every client with prompt service done right the first time.
Satisfaction guaranteed on all the work we do
One-year warranty on all installations
We rely on customer satisfaction to drive our business through word-of-mouth. We have had many happy clients who recommend us to their friends, family and colleagues. We truly appreciate your business!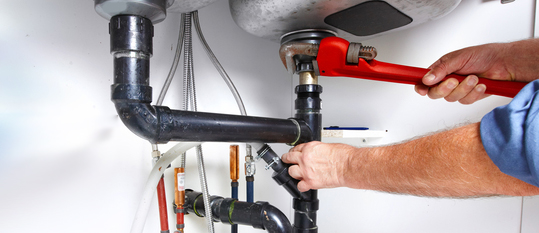 "I was very impressed with Famel Plumbing professional manner, knowledge and work ethic. The services provided were prompt and courteous. The job was done right and on time with great attention paid to detail. I would not hesitate to recommend Famel Plumbing to my friends and neighbours."
We offer a wide range of maintenance and troubleshooting services to solve plumbing problems.
KITEC REMOVAL SPECIALISTS
Call now for a professional consultation.
Need a free quote or have questions? No problem! We are here and happy to help. We proudly serve Oakville, Burlington and the Halton region.